Smiling Faces of Joy Temple
More Smiling Faces of Joy Temple!!!!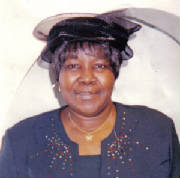 This is Our Lovely Church Mother Ginny Nelson. She currently serves as the Head Church Mother. A God-fearing woman who enjoys spending time with her family, tending to the needs of the church and loves to welcome guests who visit our church. Truly a woman who knows that in order to get to you have to go through! I would call her a rare beauty that has let God shine in her life.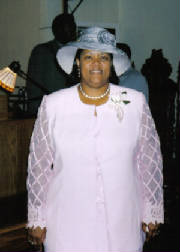 Evangelist Carolyn Hill is a walking, living miracle.One of her favorite saying is "I am caught between the Ha and the lleujah." She is one that does not mind getting radical for Christ. She is a member of the triple "A" club she is anointed, appointed and approved by God to preach and teach the word of God. She is a prayer warrior and a intercessor. She also operates in the gift of laying on hands. I call her Holy and I call her blessed.She is committed and faithful to the church. Anything that she can do to help she will. She is here to help any and all people that walk through our doors.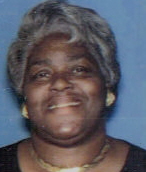 Elder M.F. Johnson is a long time member of Joy Temple. She currently serves as one of the Church Elders.So much can be said about this Faithful, Enduring, Compassionate, Loving woman of God. She has had her fair share of ups and downs but knowing how to get back up is her major. Knowing that the only way one is to truly get up again is to fall on your knees and seek God. A very wise and humble person, she knows how to get a prayer through when you feel you can't. Elder Johnson truly loves worship and knows that no matter how much praise you give God you got to take time to worship Him and Him alone.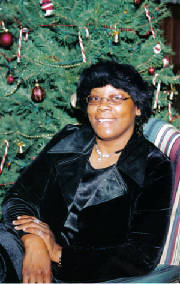 Junior Mother Pamela Sutton is a faithful member of Joy Temple, a devoted mother to 3 boys,: Demond, Marcus, and Marquis Denson. She is a Faithful wife, of one husband Brother Gradtus B. Sutton. She has 7 grandchildren and one lovely daughter-in-law, Sis. Jackie Denson. Jr. Mother Sutton serves on the Joy Temple Mother's board, serves faithfully on the Pastor's Aid Committee, serves as a mentor for the Youth Department, and she sings with an angelic voice in the Youth Choir. The most important attribute of Pamela Sutton is that she is a dedicated, committed, honorable, upright, and just woman who is available to be used by the Lord. *No one is More Secure than those who are in God's Hands!* ---God Bless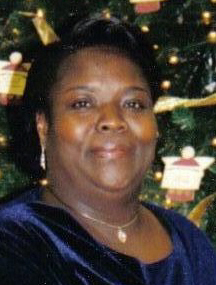 Evangelist Patella Sutton. Awesome woman of God. Prayer Warrior. Awesome playwrighter, actress, and Director. Member of the Triple AAA Club Apointed, Anointed, and Approved of God. To view her Production Company's Website Click on this link
http://womenofdestiny1.tripod.com
A Woman that I can truly say seeks out to please the Lord. Her Favorite saying is "I am what God what God says I am!!! I can have what God says that I can have, I am a success not a failure, I am rich, I am healed, no weapon that is formed against me shall prosper, God completes me and not man. My purpose is bigger than my pain , and I can't go out like that. A Woman who loves God, her kids, her church, and her walk with God. Enough can not be said about a woman who diligently seeks God's face and walks in Wisdom and Virtue.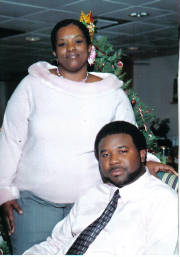 Here is Deacon Demond Denson and his beautiful wife Sis. Jackie Denson. We enjoy having them here they both hold offices in our church Demond Denson is one of our Deacons and Sis. Jackie serves as one of our Nurses. They both love serving the needs of our church, they are dependable, reliable, faithful, and honest, all attributes to the positions they hold and they are true to all these descriptions used to describe them. God has put them here to do a work and they are tedious workers in the vineyard God has employed them in. Here is a couple that I can truly say that they really do love the Lord not by what they do but the way they carry themselves in church and out. God uses them both in great ways and I know God will use them to make you feel welcome and glad that you chose Joy Temple as a place to worship.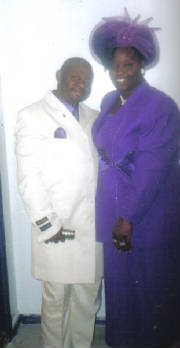 Here is the Elder Constance Andrews and His Lovely wife Min. Andrews they are devoted to fulfilling God's Purpose and plan for the Body of Christ here at Joy Temple. They are very devoted and dedicated members here. They seek out God divine purpose for their lives and the Church and are ready to greet you with open arms and open hearts.